First Story's Young Writers' Festival in 2019 was yet again a packed event that saw over 330 students, more than 30 teachers, 24 volunteers, and 18 Writers-in-Residence from around the country celebrating the voices of young writers.
The 2019 Young Writers' Festival was held at the University of Cambridge for the second time. The always-brilliant John Berkavitch compered for the day, welcoming the young writers to the event and explaining its unique nature: it is a festival focussed on the writing of its audience rather than the writers on stage.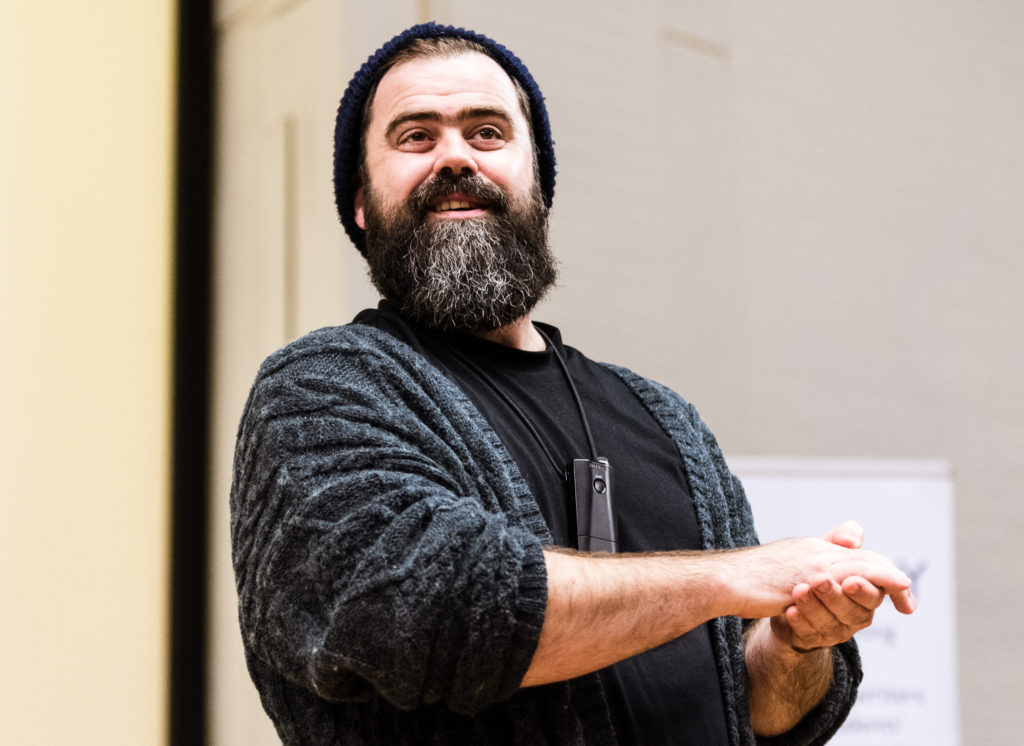 Dr Phil Knox from the University of Cambridge urged our young writers to consider Cambridge as their destination for further study.
Our guest speakers, Jessica Willmott and Blessed Olowolagba, both former students who completed First Story programmes in 2018–19, captivated the room with their stories about their First Story experiences. Their speeches were funny and poignant all at the same time, and their readings really demonstarted what the young people in the audience could achieve through their own writing.
Lewis Buxton (another First Story alumnus and now and established poet) led the auditorium through a mass writing exercise about names – what does your name sound like, what does it taste like?! – we then had a moment to hear some of these speedily-constructed poems.
Ioney Smallhorne ended the introductory session by reading her poetry and talking to the audience about how dyslexia wouldn't stop her from writing.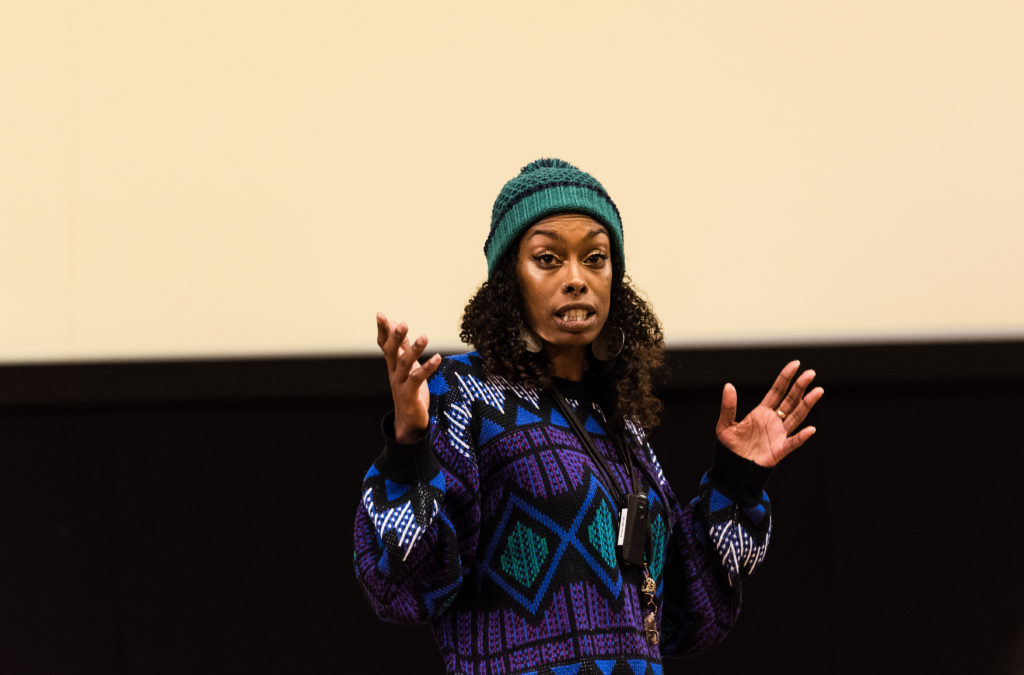 Our attendees then broke out into groups all around the campus at Cambridge to attend writing workshops from a selection of First Story's acclaimed poets, novelists and playwrights. This year this included Melvin Burgess, Stephanie Cross, Nik Perring, Bridget Minamore, Sonya Hundal, Khadijah Ibrahiim, Rachel Seiffert and Paula Rawsthorne.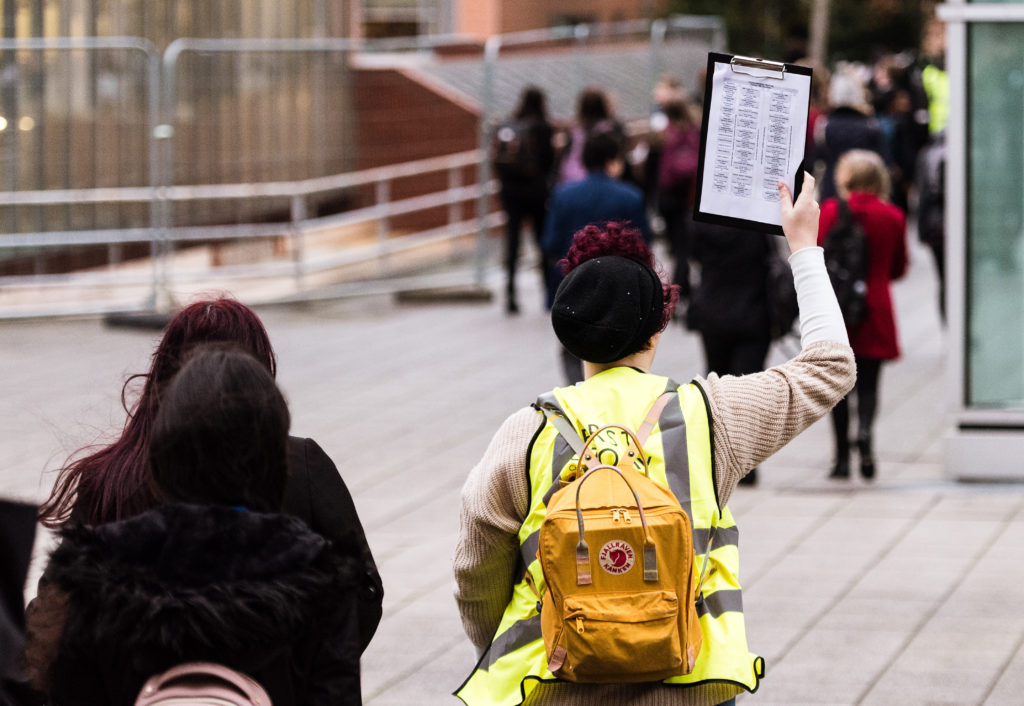 Teachers also took part in CPD sessions led by Anthony Cartwright.
Juno Dawson headlined the 2019 Festival. She read from her latest novel, Meat Market; spoke about her journey as a writer – that writing something only she could have written, and finding her voice, led to her big break; and spoke about how First Story has had a major influence on both her writing and who she is today.
---
Literally, I would not be sat here now as Juno Dawson, were it not for First Story

Juno Dawson
---
We announced the winner of our 6-word story competition and Juno helped us award prizes to the shortlisted writers and the winner, Samuel Byrne from Djanogly City Academy in Nottingham.
We also announced the launch of the BBC Young Writers' Award with the help of 2018 winner, Davina Bacon.
During the day, our young people also had the chance to buy a book for only £1 (yup, it's a bargain). We sold over 300 books!
All the writing our students produced during the festival culminates in our favourite part of the day, the student showcase, where we finally get to hear some of the brilliant voices in the crowd.
We ended the day with some closing words from our co-founder William Fiennes, and now, just, cannot wait for the Festival next year!