There is pleasure in telling your own story. There is power and agency too. Our transformative provision supports young people's wellbeing, as it inspires engagement with learning across the curriculum. Discover the benefits of writing creatively for your students in 2021/22.
We're England's leading creative writing charity for young people. Our flagship Young Writers Programme pairs professional writers with secondary schools in low-income communities, where they work intensively with a cohort of young people, nurturing creativity, confidence and ability.
Our extra-curricular enrichment provision encourages aspirations as it expands horizons. Participants develop attitudes, skills and behaviours that underpin engagement with learning, and support progress and achievement of potential.

A transformative experience for participating students. Inspiring support for teachers. An invaluable partnership for the whole school.
"First Story is a fantastic idea. Teenagers are under increasing pressure to tailor their work to exams, and to value themselves in terms of the results. First Story offers young people something else. It helps them find a voice. Creative writing can change people's lives; I've seen it happen. It's more than learning a skill. It's about learning that you, your family, your culture and your view of the world are rich and interesting and important, whoever you happen to be."
MARK HADDON
Anthologies
Every year, we publish exciting new work by talented young writers from under-represented communities.
First Story News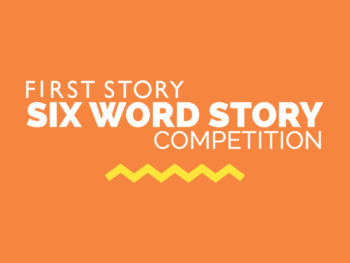 Parents and Guardians
We need IP Consent for your student to participate. Sign and submit your form here.
funded by