Young Ambassadors
First Story Young Ambassadors are students who have completed our flagship Young Writers Programme and want to continue their creative writing journey. By taking part in one, two, or all three modules of the Young Ambassadors pathway, students access further support and opportunities to develop confidence and creative skills.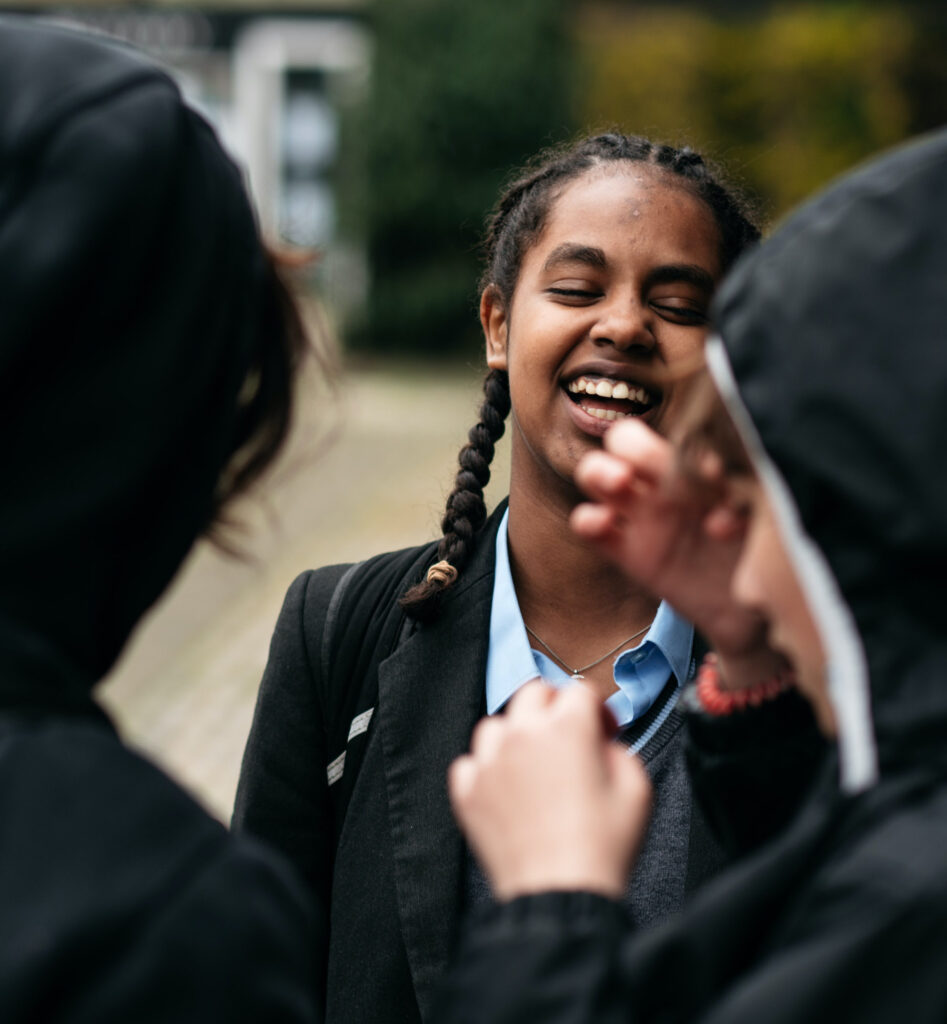 Why take part?
Becoming a First Story Young Ambassador is a fun and rewarding opportunity to develop valuable experience and transferable skills — at the same time as pursuing your interest in creative writing and building on your Young Writers Programme experience.
By taking part in one or more modules of the course, Young Ambassadors develop project management skills, gain mentoring experience, and become more confident leaders and organisers who can support the wider school community with creative writing. Participants also benefit from exclusive opportunities to be involved in programming or presenting First Story's local and national events.
What to expect

Young Ambassadors is an extracurricular pathway comprising three distinct modules. Up to three students per school can take part. Young Ambassadors must previously have taken part in First Story's Young Writers Programme. Participants can choose to do any or all of the modules outlined below.
---
Mentoring
(Launches Autumn Term)
Young Ambassadors (YAs) return to the Young Writers Programme workshops as peer mentors. This module is structured in three parts:
Model and Observe
Support and Engage
Plan and Deliver
YAs will play an active role in facilitating creative writing workshops for their peers, as reflexive collaborators with the Writer-in-Residence, teacher and group members.
Participants in this module build self-confidence, relationship-building and reflective practice skills.
Publishing
(Launches Spring Term)
This module is delivered in partnership with Hachette UK, one of the UK's largest publishing groups. Learning directly from industry professionals, participants work towards producing their own school or community magazine to celebrate and showcase creative writing.
YAs are supported through planning, production roles and timelines, design, formatting, editing and copyright awareness.
Participants in this module develop experience of the publishing process, build skills in team working, and gain greater understanding of a variety of roles available in the publishing industry.
Inspiring Young Leaders
(Launches Summer Term)
YAs are supported to deliver an event or activity linked either to an anthology launch or National Writing Day. The aim of the event or activity is to celebrate and promote creative writing, within and beyond the school community.
YAs progress their concept through four stages:
Motivation, visioning, project foundations
Project mapping and media engagement
Presenting / pitching
Delivery and feedback
Participants in this module develop leadership and influencing skills, including effective planning and execution of a plan, communication, negotiation and collaboration.
---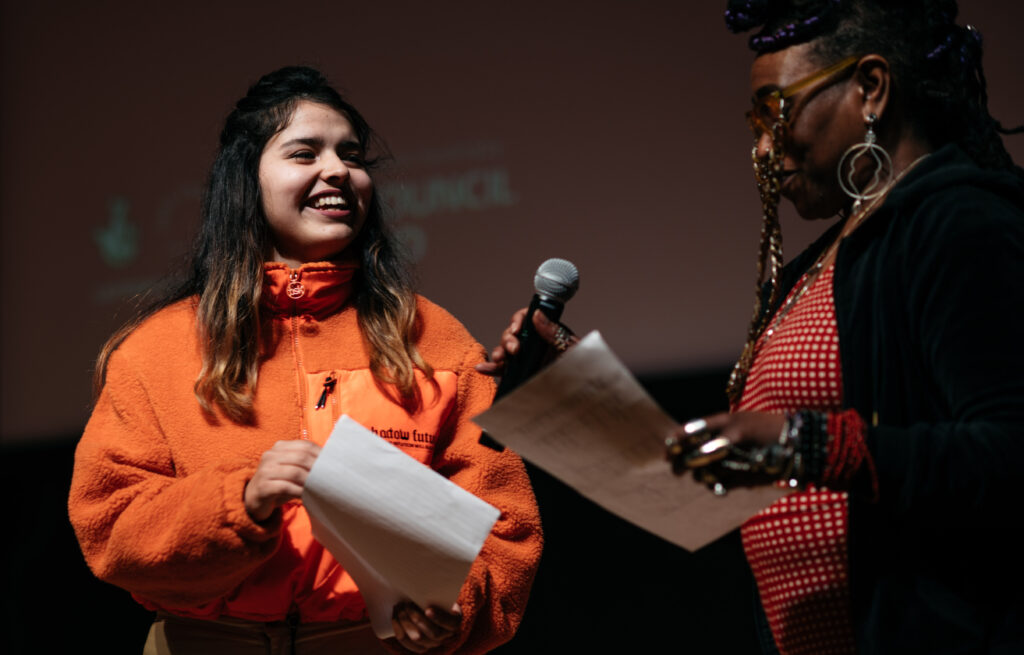 How to take part
Students who have completed the Young Writers Programme can join the Young Ambassadors pathway throughout the year. First Story lead teachers are encouraged to reach out to their local First Story Programme Manager for more on how to sign-up their students. Also look out for our regular update emails, where we will share key information in advance of each module.