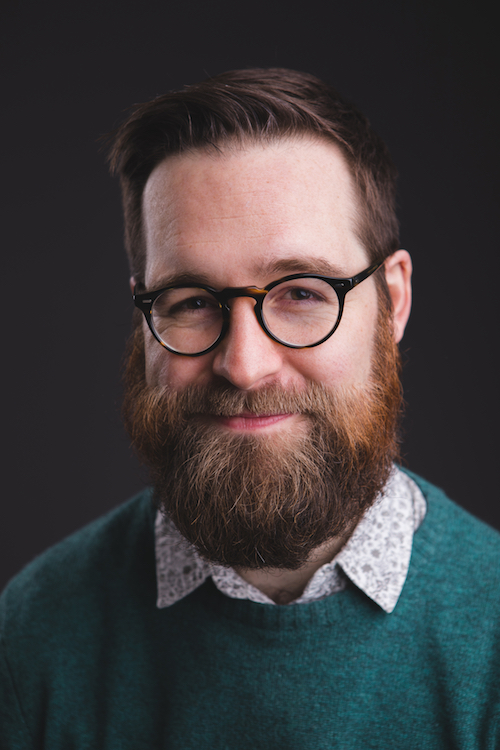 Dan Simpson
Dan Simpson is a writer, performer, producer, and educator. He makes highly engaging and contemporary work that is entertaining, smart, and funny. His subjects include science and technology; history and place; art and geek culture; people and poetry.
A former Canterbury Laureate, Dan has been Poet-in-Residence at Waterloo Station, National Trust Stowe, St Albans Cathedral, and Imperial College London. His two collections of poetry are Applied Mathematics and Totally Cultured (Burning Eye Books) – with the latter touring to 15 UK cities. Dan has performed around the world including at Glastonbury Festival, Chicago's Uptown Poetry Slam, Sofar Sounds Auckland, and on the BBC. He has taken five solo shows to Edinburgh Fringe and won commissions from Southbank Centre, Free Word, and Corinium Museum.
Dan creates pioneering work using crowdsourced and roaming poetry for organisations such as the Royal Academy of Arts, National Museum of Scotland, Imperial College, and the European Commission. He is an experienced producer of spoken word shows, co-producing poetry versus comedy gig Stand Up & Slam and worst-poet-wins spectacle The Anti-Slam. Often working in scientific contexts, Dan has appeared at popular science events and festivals – and is half of Dr. Illingworth and Mr. Simpson, devising interdisciplinary science communication events and projects.
An accomplished educator, Dan is an enthusiastic, insightful, and adaptable workshop leader. He convenes and lectures on the 'Writing for the Spoken Word' module at Canterbury Christ Church University, and delivers primary and secondary school classes around the U.K. – including work for First Story, Barbican Centre, and Apples and Snakes. He also runs both creative writing and professional development sessions for adults.
Working with the same group of young people every week to create new writing was a fantastic experience. Through a variety of creative challenges, I really got to hear the students' voices develop, and see them grow in confidence with their work. The First Story experience is unique: a chance to really get to know the pupils, find out what they are passionate about, and devise workshops that lead them to brilliant writing – and an incredible anthology to celebrate their work. I've loved my year in my school!