We elevate young writers to the status of published authors
For every participating school, First Story's intensive writing workshops culminate in the publication of a printed and bound anthology of students' work, edited by their Writer-in-Residence.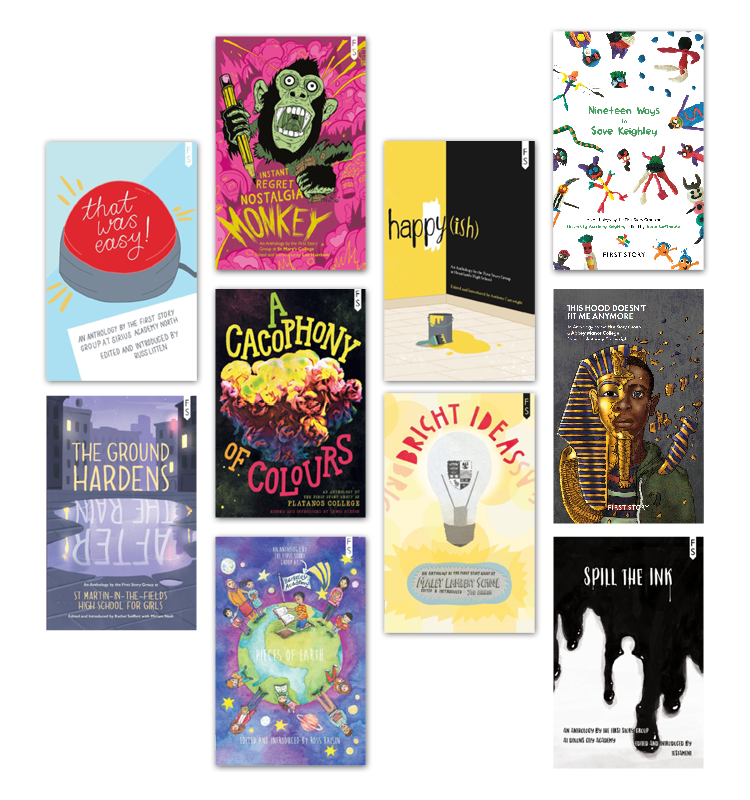 First Story anthologies are professionally produced. Our dedicated editorial team creates a unique book for every school, collaborating with talented designers, typesetters and printers.
Every anthology has an ISBN and can be found in the collection of The British Library.
Why we publish
Compiling their anthology is a rewarding and instructive experience for First Story students.
In the same way that any professional writer approaches publishing their own work, students go through a considered process to select their final pieces for inclusion.
The groups learns how to plan, edit, hone and critically appraise their own writing, acquiring valuable transferable skills to take into further education or employment.
---
After getting my work published I knew what I wanted to study at university. Today, I am a Creative Writing and Journalism student at Middlesex University in my final year, ready to conquer the world that lies ahead.

SAMIR SATAR, FIRST STORY GRADUATE
---
Holding their own newly-printed book for the first time, students often describe feelings of intense pride. Having their stories or poems published, seeing their name and words in print in a real book, is hugely important in building students' confidence in their own ability and potential.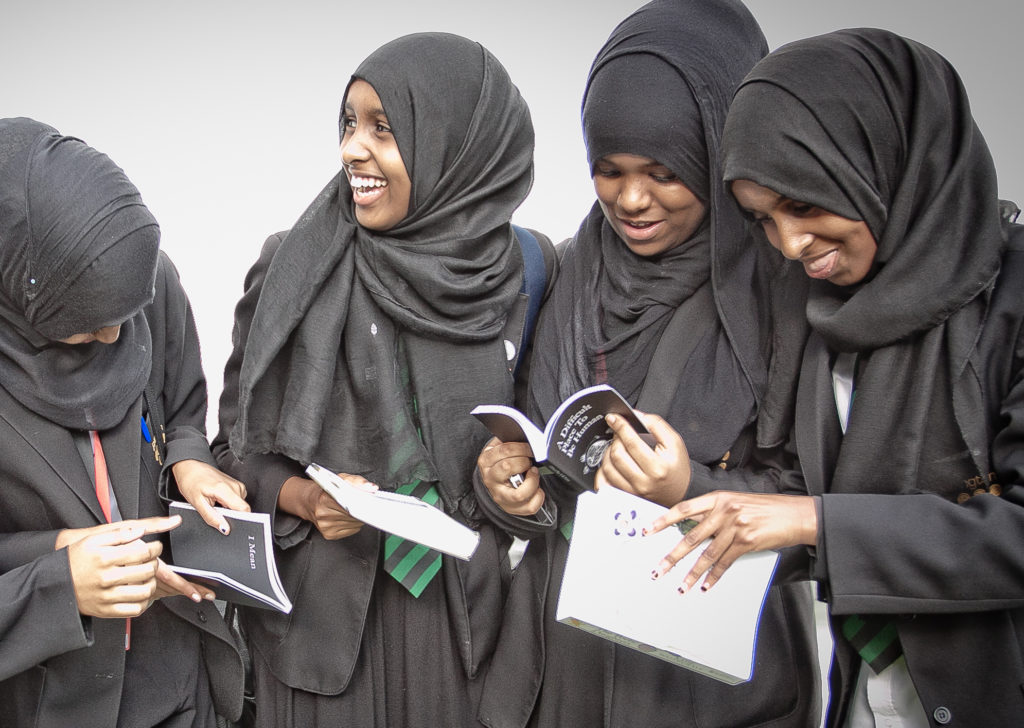 'Seeing our book published is a really big thing for me. It's the first time I've done something good in my life and I feel so happy.'
Samin, First Story student
Anthologies are an important focus of our intensive creative writing programme. For participating students the anthology represents a tangible and permanent record of achievement.