First Story recently teamed up with the Centre for Literacy in Primary Education (CLPE), Drivers Youth Trust (DYT), and the Fair Education Alliance (FEA), to organise a virtual roundtable discussion about how we can take forward and apply learning from the past unprecedented months. Respective CEOs from First Story, CLPE, DYT and FEA were joined by special guests Professor Dame Alison Peacock, Kate Clanchy and Lorna McGinty, plus 40 invited policy-makers and senior teachers.
Framing the discussion
Schools re-opening this September have had to cope with a whole range of unusual and difficult circumstances. It has no doubt been an exhausting and overwhelming time for many teachers. Young people too, most of whom have not been in a classroom since March, are having to adjust to navigate new systems and restrictions. The schools sector is being forced to deal with so many unwanted challenges, as a result of COVID-19.
But might there also be an opportunity, coming through the pandemic, to rethink the way we do things? A lot has been learnt during lockdown – and not just about how to move teaching and learning into digital spaces. There are broader insights too – knowledge that can be implemented across the whole system and over the long term, to improve young people's literacy, wellbeing, and lifelong learning.
This important discussion was framed around three short provocations, delivered by our invited speakers, each of whom was asked to consider the following question:
What needs to be in place for the schools sector to ensure high quality, holistic literacy provision which has long term impact on outcomes for all children?
Three provocations
Prof. Dame Alison Peacock
The Chief Executive of the Chartered College of Teaching outlined the 'seven dispositions for learning' that apply to the teaching profession and that, she argues, need to be available: openness, questioning, inventiveness, persistence, emotional stability, generosity and empathy.
---
We need a competent, informed, expert profession. We need teachers who are not afraid to do what's right.
---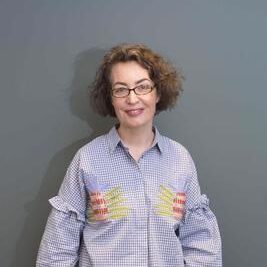 Kate Clanchy, MBE
Kate, an experienced English teacher, poet, and most recently author of Some Kids I Taught and What They Taught Me asked: can we better reward writing in the secondary curriculum; can we do something about the Year 6 literacy SAT; and can we campaign for the arts to work inside the curriculum?
---
Nobody needs to know what a fronted adverbial is. What you do need to know is how to read and love a story.
---
Lorna McGinty
Lorna is Participation Producer at the Young Vic theatre, in its creative engagement department. Stating that 'we simply cannot respond to this crisis by retreating to the safety of the known', she suggested that all educators need to be courageous and collaborative in shaping literacy provision moving forward.
---
It's much easier to be brave when we work together. I really believe that strengthening the links between the arts and education sectors will help us and our children and young people to emerge from this moment and to truly flourish.
---
Next steps
Throughout this academic year, there will be much pressure on schools and young people to catch-up on missed curriculum. It's also highly likely that schools will continue to experience disruption. What we heard from the roundtable is that schools and teachers need to be open-minded and bold, and that we all need to work closely together. Embedding creativity in everyone's approach is key to good teaching and to a literacy strategy that empowers young people for a lifetime. Learning how to be an excited reader, who is able to choose what they want to read, and how to be a writer with a strong voice, is so important for young people at this time. There is a wealth of evidence that good literacy improves life chances. But more fundamentally, reading and writing are a huge personal resource. Real access to inspiration from professional writers and a wealth of literature will be key to this.
Building on this inspiring roundtable, in collaboration with our organising partners, we'll be writing an open letter to government, including a series of solid recommendations for ensuring holistic, impactful literacy teaching practice.