The entries for this year's 100-Word Story Competition were as vibrant and thought provoking as ever. We were completely blown away by the creativity and craft of the young writers who took part.
This year's stories were empathetic and imaginative. They captured our judges' curiosity and were filled with emotion and intrigue from the opening lines. Competition sponsors Vintage had a marvellous time judging. They saw it as a tie for third place, meaning this year we have four national winners instead of three! The judges said:
A huge congratulations to all our young writers. The winners of first, second and third places will receive a literary goody bag each, courtesy of Vintage, as well as their stories printed on specially designed postcards. All shortlisted entrants will also receive a certificate of merit and have their entries printed on First Story postcards.
National winners: first place
'Tarot' by Wen Qi Li (Holland Park School, London)
I am antique wisdom. I analyse the past; give directions; tell the future. Etcetera.
Now, I rest in a cupboard, close to my user; peaceful, without disruption. Three years ago this careless girl forgot to sort me into my pack. Now I am missing 2 of my 78 body parts – ehurgh. I wasn't given the ability to fix myself but, sometimes, in the middle of the night, in my sleep, I can sense them. As though the two are still there, connected to my pumping heart.
Just as before, I coordinate them to stir sugar in my afternoon tea.
National winners: second place
'Fireworks' by Finlay Stoker (Beckfoot Oakbank school, Keighley)
I told myself that they were fireworks. Every night, every time another gunshot echoed through my neighbourhood, I told myself they were fireworks. I thought that perhaps if I told myself a lie long enough then one day, I'd truly believe it. That one day it may just be true. It never was.
Maybe someday, I'll move somewhere, to a new neighbourhood, where there really are fireworks. Where I don't have to keep up this façade in my head. That's never how it seems to work here, though. People either die here, or they become the ones lighting the fireworks.
National winners: joint third place
'The Path' by Michael Anyanwu (Appleton Academy, Bradford)
Ali woke up startled, as sunlight flooded his eyes, temporarily blinding him. He rose from a field of luscious green grass and watched as the sun's rays enlightened each blade. He rubbed his eyes in disbelief. He'd never seen grass before, not in Shanara at least and now he was swimming in an ocean of emeralds. Ali was taking it all in when the ground started to shake, violently. As he was forced to the ground giant balls of fire blazed down from the heavens. Suddenly, a path illuminated in front of him. A path leading to refuge or complete disaster?
'Anonymous' by Bethany Leek (Appleton Academy, Bradford)
Maybe you're destined for something more. Or maybe I am. Or maybe the sky is red, or the rain is dry, or we're all just little fake plastic promises. Illusions of a perfect life that has never even existed. I expected you'd want to write a song about that. About the meaninglessness. You could never just 'be'. You still can't. You're still obsessed with sticking a label onto every emotion you've ever had. Your smile is like stars, mine is like nothing and until you get your head out of the clouds, I cannot keep writing your metaphors for you.
Shortlisted stories
Honourable mentions must also go to each of our shortlisted entrants, whose brilliant stories are all worthy of the prizes which will be heading their way shortly. The talented shortlistees are:
Pamela Slinn and Fiona Butcher (The Dukeries Academy); 'Freedom' by Chey Abbott (Commerce House); 'The Addiction of Attention' by Mahmudur Rahman (George Green's School); 'When I Met You' by Shivaana Jagatheeis (Wembley High Technology College); 'Gross Expectations' by Esme Garbutt (Beckfoot Oakbank); 'Monster Under the Bed' by Noah Curd (Titus Salt School); 'Peter's Return' by Katie Lee (Trinity Academy Cathedral); 'All Eyes on Me' by Katie Oetegenn (Hull College), 'Amala's New Life' by Martyna Dlugosz (Landau Forte College), 'Wallflower' by Isabelle Greenfield (Haven High Academy), 'Fruity' by Kay Gill (Haven High Academy), Sulaeman Rehan (St Pauls Way Trust School).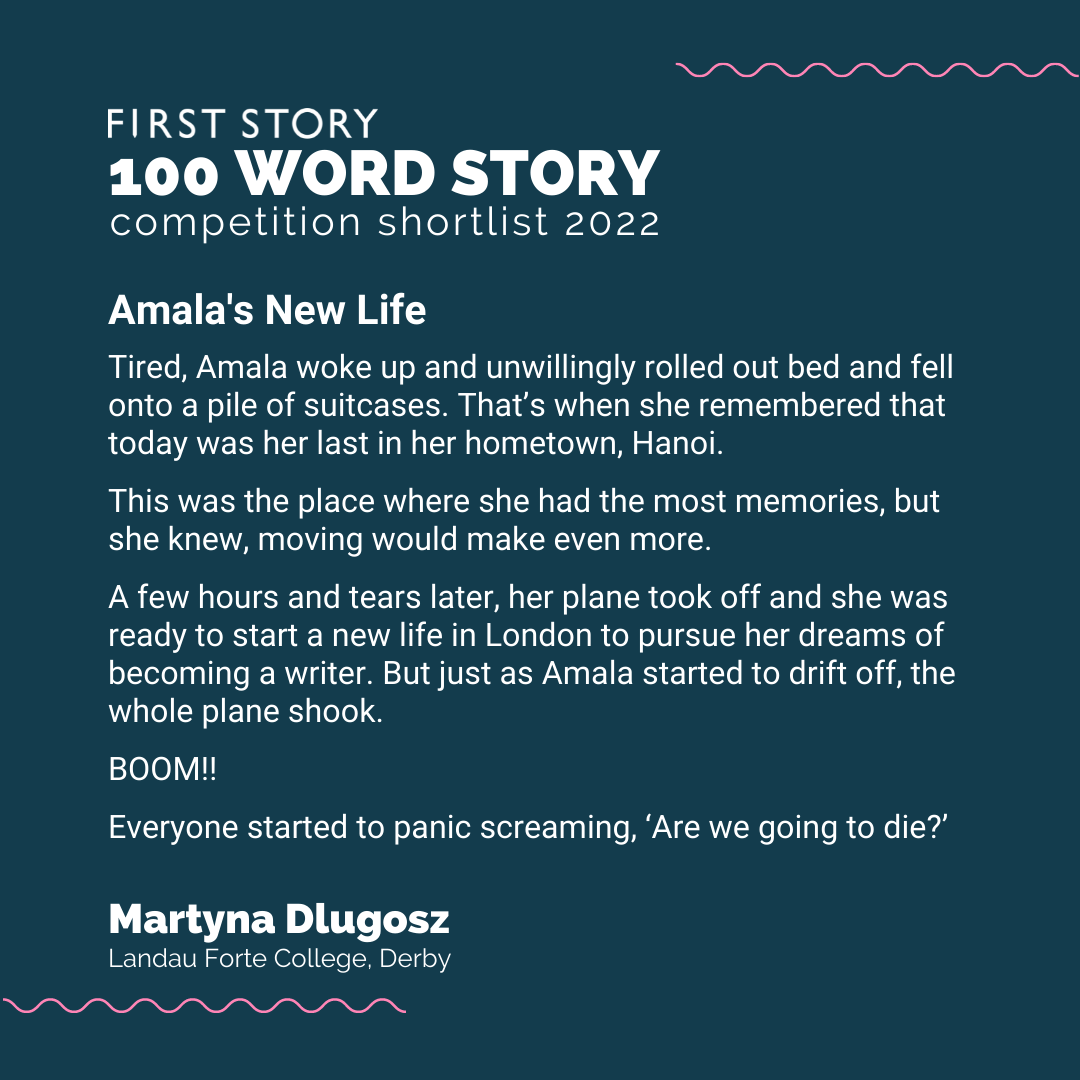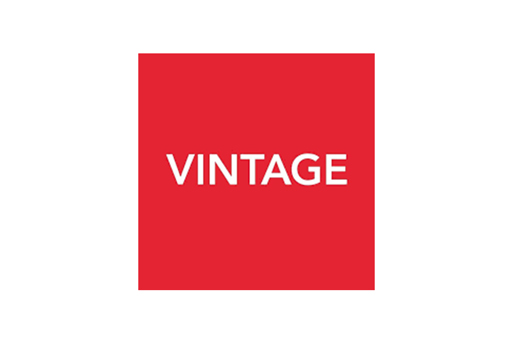 Click here to read last year's shortlisted submissions.