On 18th November 2019, publishers Hachette UK generously hosted a reception for First Story supporters at their London HQ, Carmelite House — an iconic building on London's Victoria Embankment, overlooking the river Thames.
Taking over Hachette's sixth floor for the evening, guests were treated to spectacular views of the London skyline from the building's exclusive rooftop garden. We also heard from some excellent speakers. As alumni, writers, teachers and funders mingling over drinks, First Story's Chief Executive, Antonia Byatt kicked-off the evening with a rousing speech, in which she highlighted First Story's achievements in our first ten years and set out a vision for the decade to come.
The evening's guest speaker was Booker-shortlisted author — and First Story Writer-in-Residence — Rachel Seiffert, who shared fascinating insights into her experiences teaching creative writing to young people.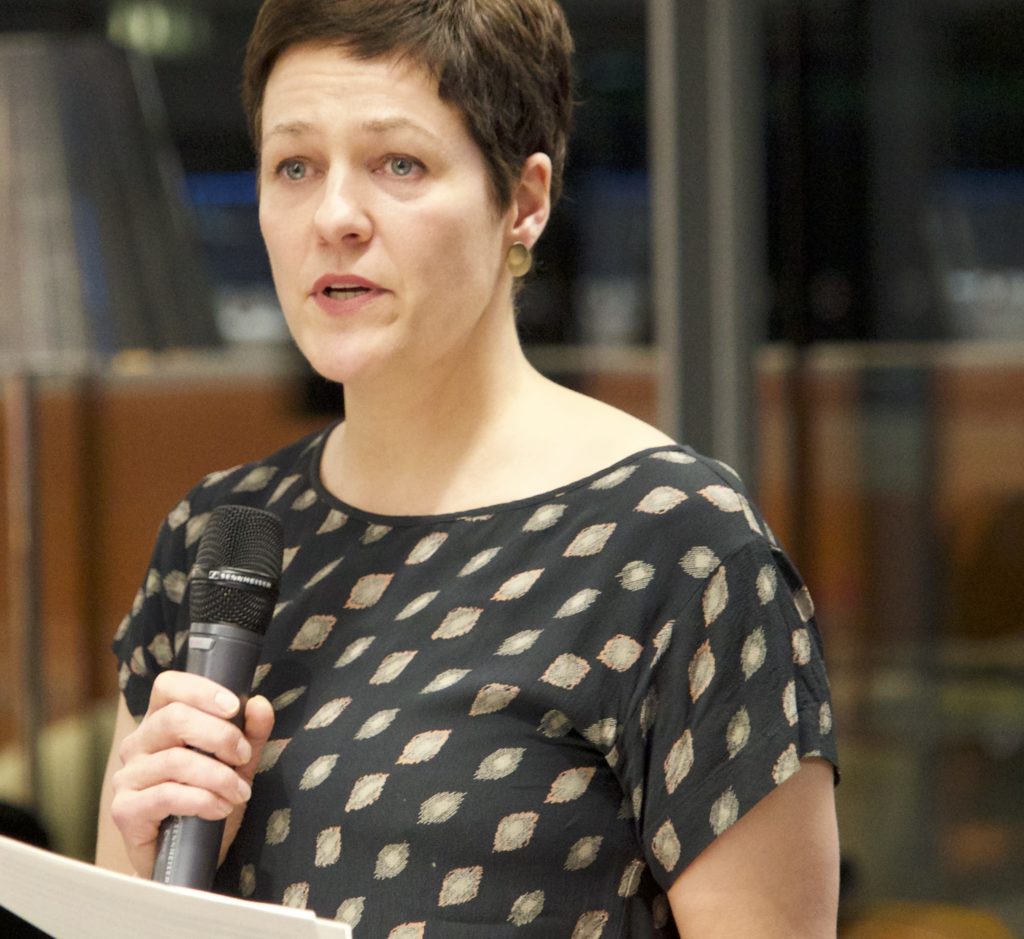 ---
Writing is a process, it requires time – sometimes lots of it – to come together. It requires patience too, and persistence, because it doesn't always work first time around. To write well, you have to take risks, take feedback, be willing to put yourself out there, and this can be a big ask, especially of young writers – and especially alongside the regular school week… But First Story is also about this experience. Feeling the benefits of being open-minded, open-hearted, willing to try out ideas for size. It is about working as a group, giving encouragement where needed, offering suggestions, pushing each other further.

– Rachel Seiffert
---
The night ended on a high, with a reading by St Martin-in-the-Fields School for Girls student, Blessed, who completed First Story's year-long creative writing programme during 2018-19. Blessed captivated the room with her words, and impressed everyone with the maturity and confidence of her performance. We (and her mum) were very proud!
---
Read Rachel Seiffert's powerful speech in full, here.