Since completing our Young Writers Programme at Nottingham Academy in 2014, Khaya has created Femme Fatale Gals, an annual magazine and self-empowerment platform for girls and women. She has worked with creative organisations across the region to deliver writing and wellbeing workshops for students, young people and adults. Khaya continues to write stories and songs, and to make art and zines. In 2023 she was selected to take part in the RSC's touring production of Julius Caesar.
When I was younger, writing was my thing. English was my favourite lesson. My mum gave me notebooks from when I was six years old. Keeping a journal was a habit, even before I could spell. I would write stories with drawings, and I would think about the characters in those stories.
I moved primary schools four times, so I was a bit shy. At Nottingham Academy, my secondary school, they put me in bottom set. My English teacher, Miss Quinton, pulled me out of a lesson after I'd written a story – I was really scared as I didn't know why – and she asked me, "Is this too easy for you?"
They moved me to top set for English then. It was the only subject where I just got it. My brain worked in that way. I did my English GCSE at the end of Year 9 and got an 'A'. After that school became very pressured, so my relationship with English changed. I started to feel a lot of anxiety around it.
Then First Story came along and it was an opportunity for me to express myself in a safe environment. It was something fun to do after school, a nice break from some of the pressures of GCSEs. Our writer was Kevin Fegan. I still have some of my First Story notebooks and, to be honest, most of the writing is very dark. But I think it was good that I had that outlet, and I was able to turn it into something creative. It gave me a lot of confidence in my narrative voice.
Editing has always been where I have the most resistance. With Kevin, I learned that going back can make it better. And now that I write songs, that is my process. I'll write something down, leave it and then I'll go back and completely change things and not be afraid to try and move things around. Because you can always go back and add things in that you've taken out before. You have to at least give it a chance to be at its best.
One day Kevin came in and he gave out postcards. I wrote mine really quickly. It was an idea I had been toying with, so I wrote it. Next thing, I got a stack of these postcards because I'd won a First Story competition! That was really affirming.
For me, doing First Story was the highlight of a very difficult time in my life. When I had low confidence, it would give me confidence. I got to go to the Summer Residential as well, where I made amazing friends, and that was such a brilliant experience. I got published twice, once with Kevin and once with Anthony Cropper, so that was really cool. To be able to go home and show the books to your parents is really nice.
I feel to this day that First Story had a huge influence on me as a person. It let me know that writing could be a career for me, and that there's actually something that I'm good at. That was important for me – being able to identify for myself that I was good at something. That I could feel confident about something. First Story really, really gave me that.
In inner city schools, like mine, we're usually criticised for how we talk or what we do, and everything's very regimented. Then there was this programme that came in and said, "Oh no, big up yourself, write what you think, be who you are. And we're going to support you in that, in every way we can, and we want you to do more of it." There were so many people from my school who didn't get involved in afterschool clubs, but we all loved First Story because it gave everybody a voice and a chance to write.
After school, I fell out of education. I went to college and I chose creative writing. I was very excited about it. But unfortunately, mental health struggles got in the way and I was asked to leave college. I continued writing and journaling, but I was kind of floating around. I was 19 and reading a lot of magazines, into zine culture. So I decided to make my own magazine, to self-publish. Because I'd already been published through First Story, I knew that you could make things like anthologies.
I started Femme Fatale Gals, my online magazine. And I love this platform, it's a creative empowerment platform. I did the things that I had learned in First Story, but in my own way. I set a theme each year, about things that I was struggling with or wanted to explore. And I put out an open call and took submissions from everyone. I've done four magazines over the past four years, on 'Female Empowerment', 'The Power of Love and Vulnerability', 'Purpose' (around the time of the pandemic), and 'Becoming', which is about embodying all of these things that you've learned and becoming the most authentic version of yourself.
I always wrote something for each zine, and people sent in their photography, artwork, poems and articles, and I edited it together. This very quickly turned into workshops, and now I am a creative freelancer. I deliver workshops for a living around the East Midlands, and run open conversation events on the theme of female empowerment. I worked with Loughborough University to design and manage a creative wellbeing programme for students in two of the halls of residence. Since then I've worked with the University of Nottingham, Nottingham Trent University, New Art Exchange and Nottingham Contemporary. I became the youngest trustee of Nottingham UNESCO City of Literature when I was 22 and I help to run their Youth Board.
I have big ambitions for the future. I recently started writing my own songs and have had some broadcast on BBC Introducing East Midlands. I'm also working on a writing project with lots of different artists to explore healing and performance. Working with the Royal Shakespeare Company was an incredible experience. They found me on the City of Literature website, because they wanted six female community leaders to play the Fates.
I hope to make another magazine and to do either a big exhibition next year or some kind of festival. The big goal is both… why not? I don't know what my full potential is. But I definitely want to try and reach it whilst I'm still here.
First Story gave me the tools that I needed to make the most of that part of myself that was already there. It gave us more than just another English class, but the possibility of a career. First Story made me feel like I can go into the world with an inner confidence. I have words to say, so I'm going to say them. And I don't know what that's going to turn into, but it has already turned into quite a lot for me!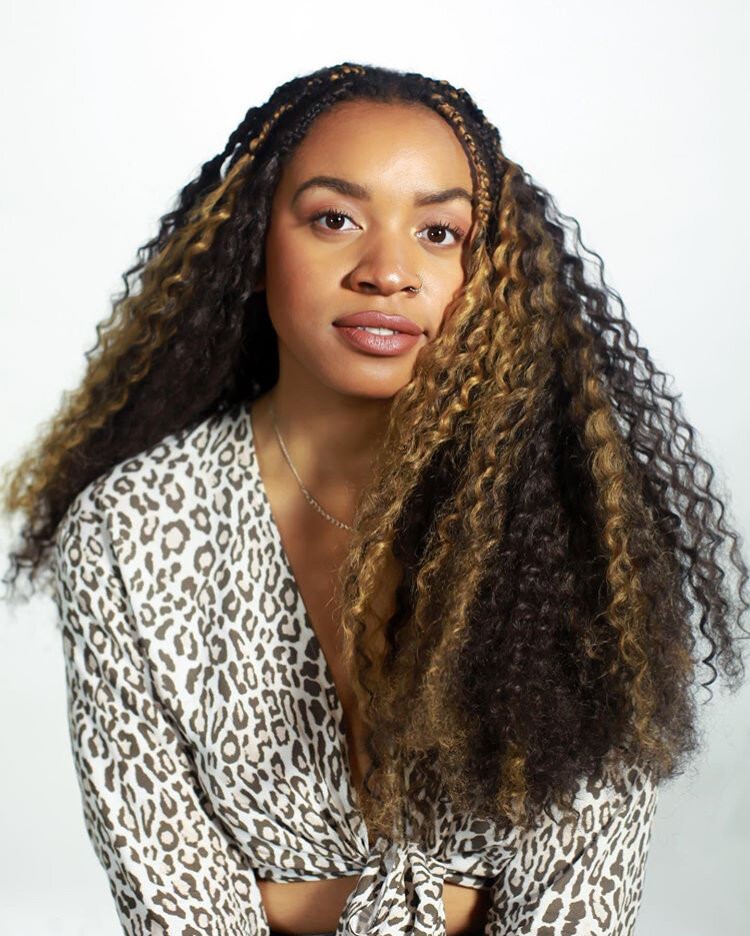 Khaya Job
YWP participant at Nottingham Academy (Ransom Road) in 2013-14
Read Khaya's piece 'Dear Maya'