First Story and Driver Youth Trust have together moved into the Centre for Literacy in Primary Education. As our three organisations share space, resources and ideas, we look forward to building an exciting new 'literacy hub' to benefit young people and the sector.
The Centre for Literacy in Primary Education (CLPE) focuses on training and supporting primary teachers. With a national reputation for excellent literacy training and resources, CLPE is dedicated to raising achievement by putting quality children's literature at the heart of all learning.
Driver Youth Trust (DYT) is a campaigning charity committed to improving the outcomes of young people who struggle with literacy. DYT works in schools and with decision makers to ensure every young person in England receives an education which is responsive to their literacy needs.
Both organisations complement First Story's mission. We're working towards a society that encourages and supports young people from all backgrounds to write creativity, for pleasure and agency. Our flagship programme enables less advantaged students in state secondary schools to participate in extra-curricular creative learning and, in doing so, develop the skills and confidence to thrive in life and education.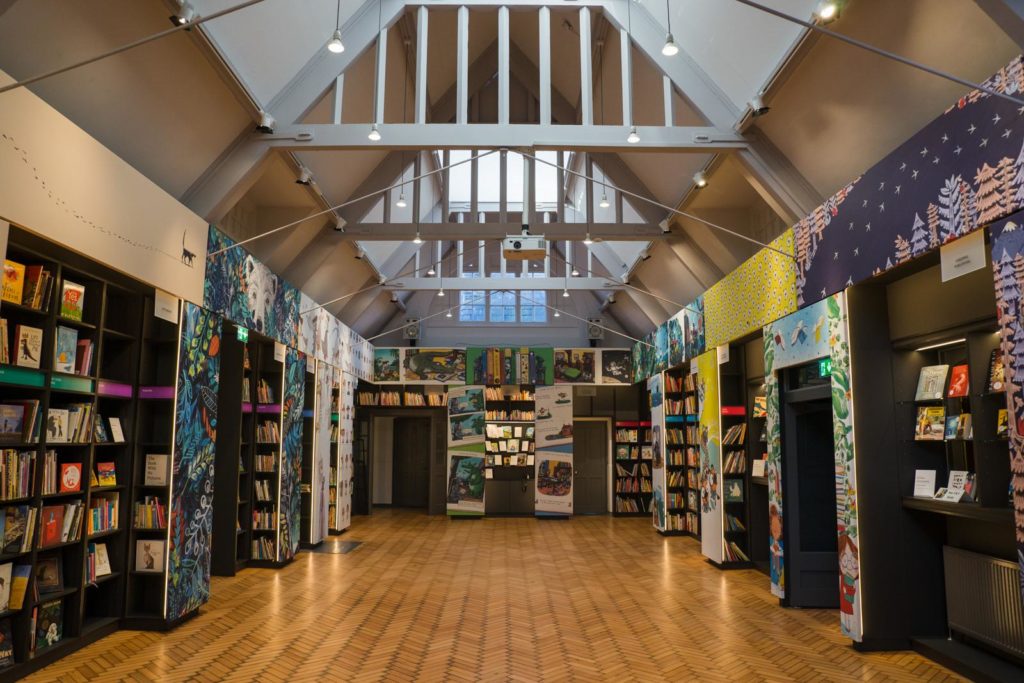 This new partnership comes a year after CLPE opened its Literacy Library, a beautiful space in the centre of our new shared home, which houses a permanent collection of some 23,000 books. The library is a fantastic resource and a daily reminder that creative writing, literacy and young people are at the heart of what we do.
---
It is so exciting to move into this beautiful building full of fantastic books and stories. CLPE and DYT are perfect cohabitees for First Story; together we are a strong hub focused on supporting reading and writing in schools across England.

Antonia Byatt, Chief Executive, First Story
---
First Story's new shared home is at 44 Webber Street in Southwark, London. Built in 1916, it's a Grade II Listed building that was originally used as a school.