Photograph: Craig Sugden
Help under-represented young people develop confidence and discover their voices
With so many fun and rewarding ways to inspire donations from your family, friends, colleagues and community, whatever support you can give will make a difference.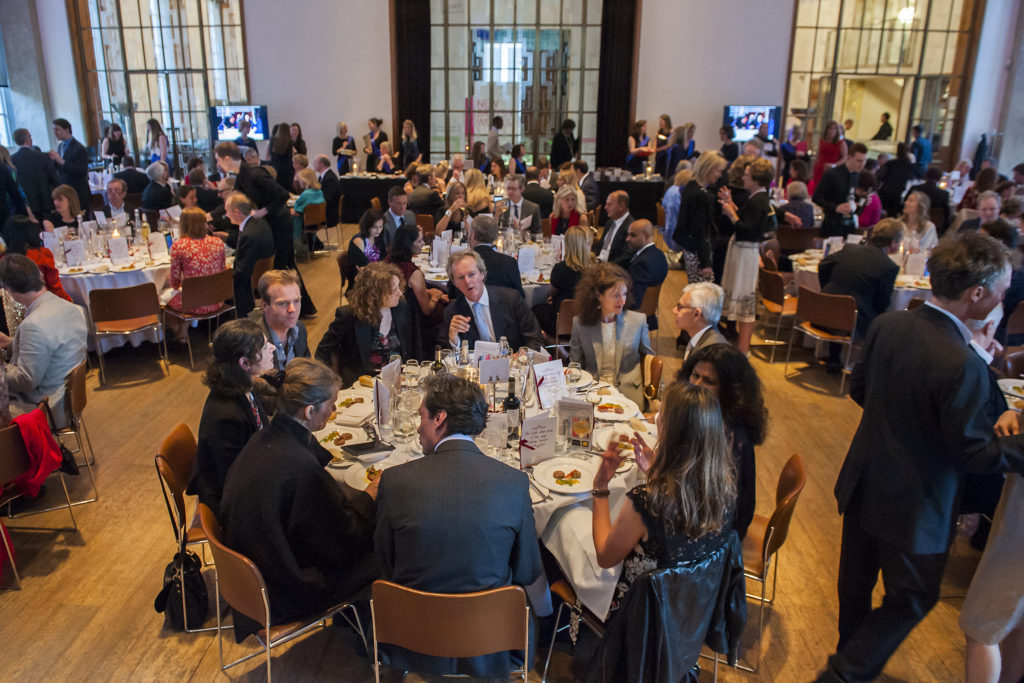 Organise a special event
Could you put on a poetry slam, talk or performance? How about a writing workshop or literary salon? Maybe you have the skills and contacts to arrange a fundraising lunch or dinner. We even have a regular themed movie event for First Story!
You could donate proceeds from ticket sales, arrange a raffle or auction, or just whip-up donations on the night. Whatever you're capable of, we'd love to hear your idea and see if we can help.
More ways to fundraise
Universities, schools and community groups
From straightforward collections, to bake sales, raffles, and all manner of sponsored silliness, why not get together with others to do something worthwhile for young people? Fundraising is a rewarding way to demonstrate your skills and values. It can also be easier (and more fun) fundraising as part of a group.
Sporting challenges
Already planning to take on a sporting challenge this year? You could dedicate your run, walk, cycle or trek to seek sponsorship for First Story.
Celebration fundraising
If you have an anniversary, birthday, or other special occasion coming up, you could suggest friends and loved ones make a small donation to First Story, in lieu of buying gifts.
How we can help you
We could send a First Story speaker to talk about our work and impact.
We may be able to provide branded First Story materials, such as banners, T-shirts, pencils, postcards, and even anthologies.
We can offer advice on practical things like event venues, catering and logistics.
We'll promote your fundraising through our website and digital channels.
Online fundraising
Easy Fundraising
The easiest way to support us is to create a free account with Easy Fundraising Whenever you buy online, partner retailers will will donate up to 5% of your purchase value to First Story. The scheme has over 3,600 shops and sites, from travel to fashion and food, including major retailers like John Lewis, Ocado, Apple, Amazon and M&S. It costs you nothing, and your donations quickly add up.
Virgin Money Giving
Virgin Money Giving is a digital platform that makes fundraising easier. It's normal to feel overwhelmed by the idea of fundraising, but using the VMG platform is quick and simple. It takes just five steps to register and create your own fundraising page. First Story is already a VMG listed charity. You can create your own fundraising page straight from our profile here.