As an independent, not-for-profit publisher, all proceeds from sales are re-invested in our life-changing creative-writing programmes in schools.
Book of the month
---
I Wrote This When The World Was Ending
Longcroft School and Sixth Form College |
ed. Nick Conroy
"One of the most important lessons working in education has taught me is never to forget how it feels to be young… The work our exceptional students have produced is a testament to youth – their youth – something I feel incredibly privileged to have witnessed." — Sonia Carvill, Librarian and Literacy Manager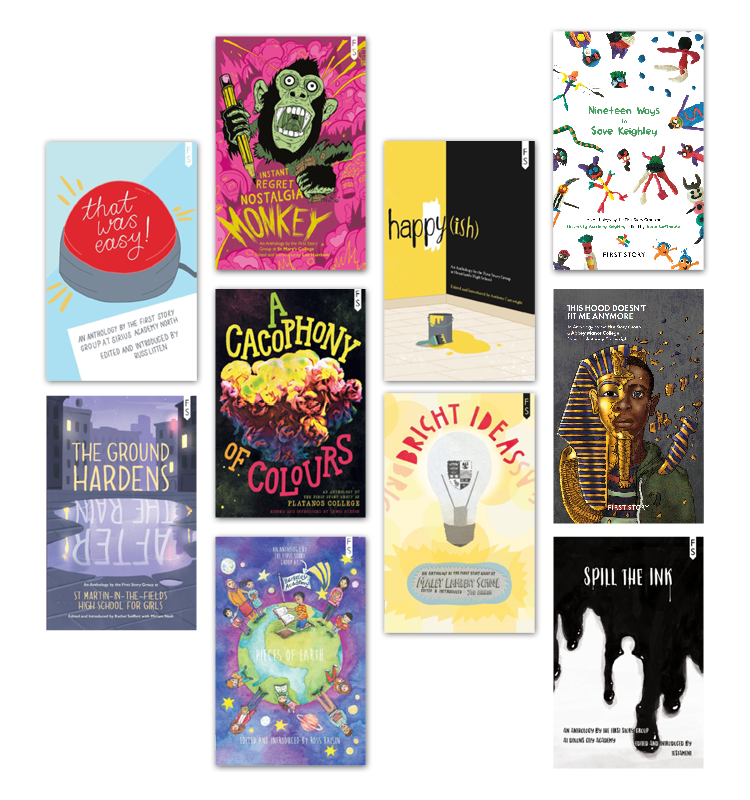 Anthology Subscriptions
You can help to fund our life-changing creative writing programmes by signing-up to a regular subscription. Every two months we'll send you our pick from this year's best anthologies, featuring impressive new writing by talented First Story students.
First Story Merchandise
Support our work and look stylish with some of our branded merchandise: tote bags, notebooks, postcards, pencils and holiday cards.