As an independent, not-for-profit publisher, all proceeds from sales are re-invested in our life-changing creative-writing programmes in schools.
Book of the month
---
20:20 Vision
Saint Gabirel's College |
ed. Francesca Beard
20:20 Vision spans many subjects from cultural appropriation and post-colonial theory to The Sims. The writing is fervently political. It has a clear voice, a clear understanding of the world. And it's powerful. A truly talented group of young writers.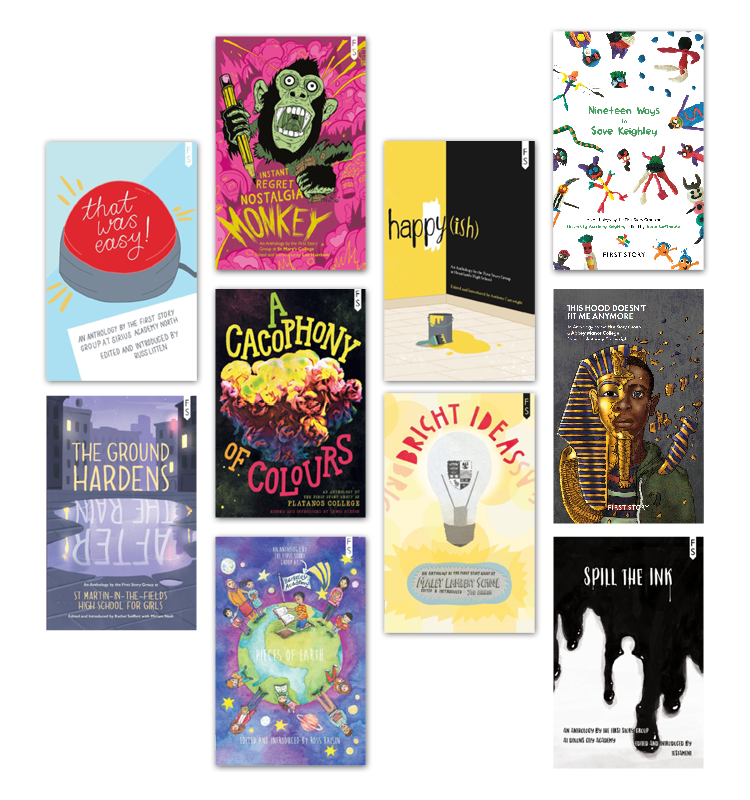 Anthology Subscriptions
You can help to fund our life-changing creative writing programmes by signing-up to a regular subscription. Every two months we'll send you our pick from this year's best anthologies, featuring impressive new writing by talented First Story students.
Newly Published Anthologies
First Story Merchandise
Support our work and look stylish with some of our branded merchandise: tote bags, notebooks, postcards, pencils and holiday cards.