As an independent, not-for-profit publisher, all proceeds from sales are re-invested in our life-changing creative-writing programmes in schools.
Book of the month
---
A Sprinkle of Madness
Keighley Schools Together
A unique anthology that paired secondary school pupils from University Academy Keighley with young-writers from five primary schools: Abbey Park Academy, Merlin Top Primary Academy, Our Lady of Victories, St. Anne's Catholic Primary School, and St. Joseph's Primary Keighley. This is a rare mix of voices that explore the themes of growing up.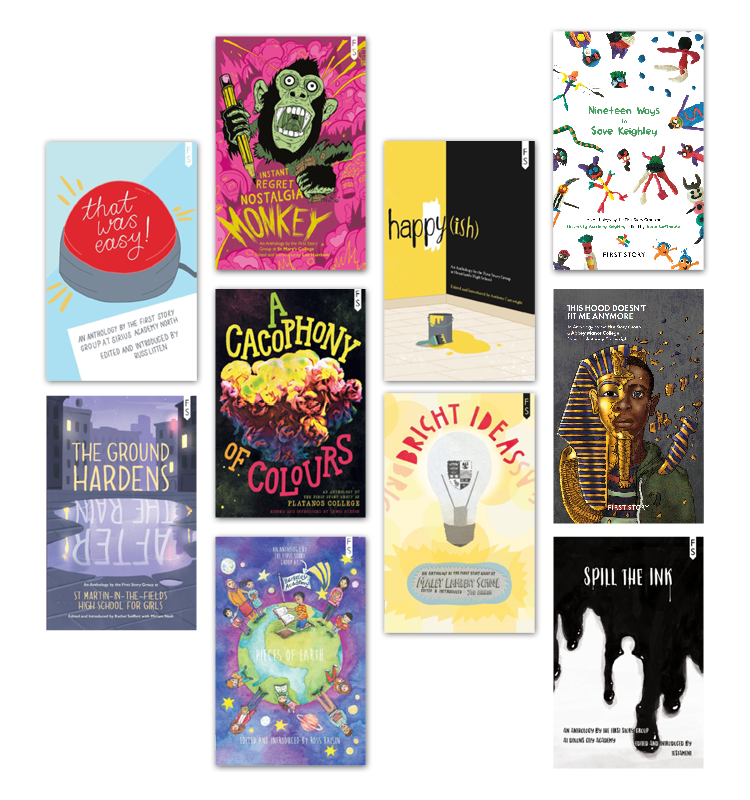 Anthology Subscriptions
You can help to fund our life-changing creative writing programmes by signing-up to a regular subscription. Every two months we'll send you our pick from this year's best anthologies, featuring impressive new writing by talented First Story students.
Newly Published Anthologies
First Story Merchandise
Support our work and look stylish with some of our branded merchandise: tote bags, notebooks, postcards, pencils and holiday cards.