As an independent, not-for-profit publisher, all proceeds from sales are re-invested in our life-changing creative-writing programmes in schools.
Book of the month
---
meraki
Judgemeadow Community College | Dan Powell
meraki is a celebration of individuality. The writing is vivid with the strength of the young writers' personalities as they describe the minutiae of their lives, and crackles with outrage at the threat of climate change and injustice on a global scale.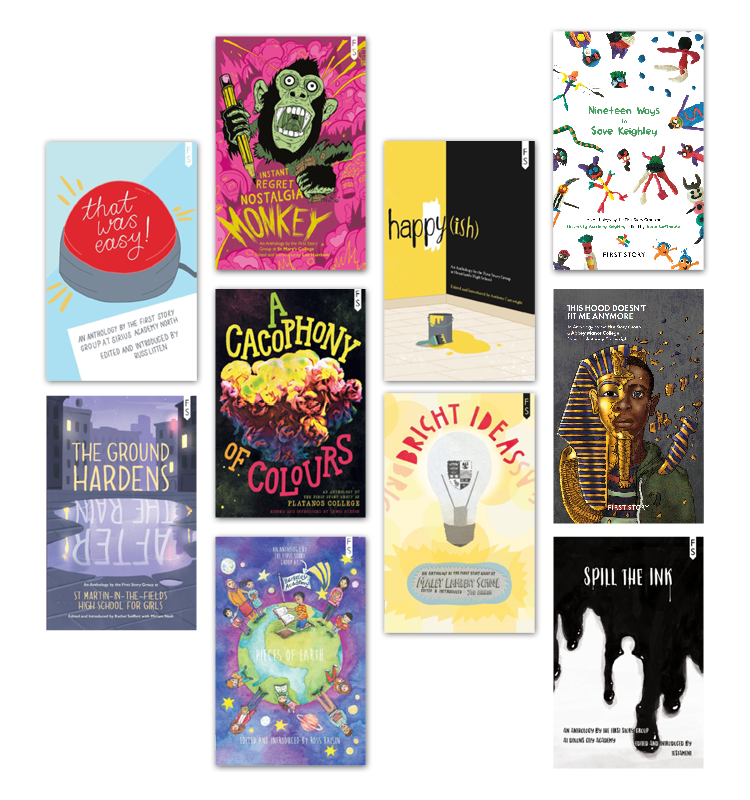 Anthology Subscriptions
You can help to fund our life-changing creative writing programmes by signing-up to a regular subscription. Every two months we'll send you our pick from this year's best anthologies, featuring impressive new writing by talented First Story students.
First Story Merchandise
Support our work and look stylish with some of our branded merchandise: tote bags, notebooks, postcards, pencils and holiday cards.