The best writing prizes the particular and concrete over the general and abstract
We encourage students to see the world as an aggregate of details, to develop a feeling for voice and style, and to discover what is uniquely theirs.
"When we are told in dozens of insidious ways that our lives don't matter, we may be forced to insist, often far too loudly, that they do. A creative writing class may be one of the last places you can go where your life still matters."
Richard Hugo
The students we serve are generally surprised to learn that their own lives are interesting. They completely overlook the stories, characters, voices, wit and drama in their own worlds.
Habitually students assume — may even have been taught — that good writing is simply using big words. Most will start writing in language that doesn't belong to them. They resort to clichés, abstractions, genre formulations, or an otherwise affected literariness.
But when a story or poem contains nothing we can see, touch, smell, hear or taste, the result is a kind of blankness: writing that leaves no mark on the reader; that bears no trace of the writer's voice and unique way of experiencing the world.
Through writing, we want First Story students to develop an ethic and habit of attention – to the world, to other people, to language. We want them to see things in their own way and to express that way of seeing in their own words. We want them to to develop the confidence to try, fail, and try again. And we want them to be capable of producing the unexpected, surprising themselves in doing so.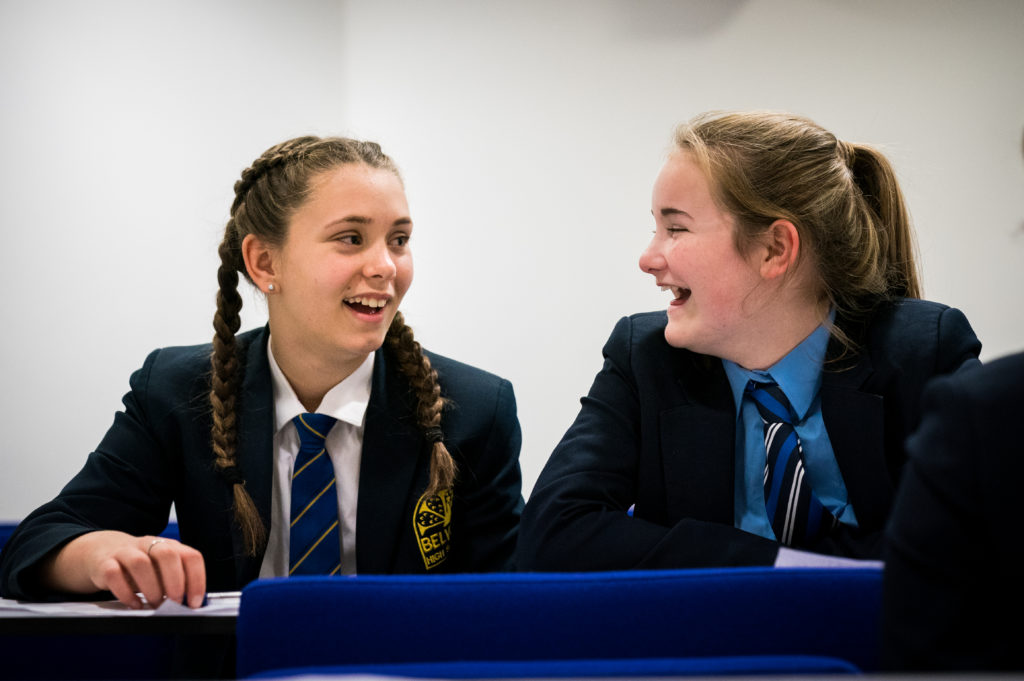 "Creative writing can change people's lives: I've seen it happen. It's more than learning a skill. It's about learning that you, your family, your culture and your view of the world are rich and interesting and important, whoever you happen to be."
Mark Haddon
Three principles underpin our creative writing pedagogy
Your voice. Everyone has a voice and your unique voice has value. Don't hide behind hackneyed language, be confident enough to sound like you.
Your world. Your world is interesting. Your experiences, memories and background have value.
Use detail. Treasure the small things in your writing. Deal in images, not abstractions.
First Story students become more confident with language and use it with originality and precision.