Diverse collaborations help expand our reach and impact
Working with partners, regionally and nationally, is fundamental to achieving our mission. We're grateful to benefit from the expertise of others organisations and we signpost and celebrate their work.
Major Partners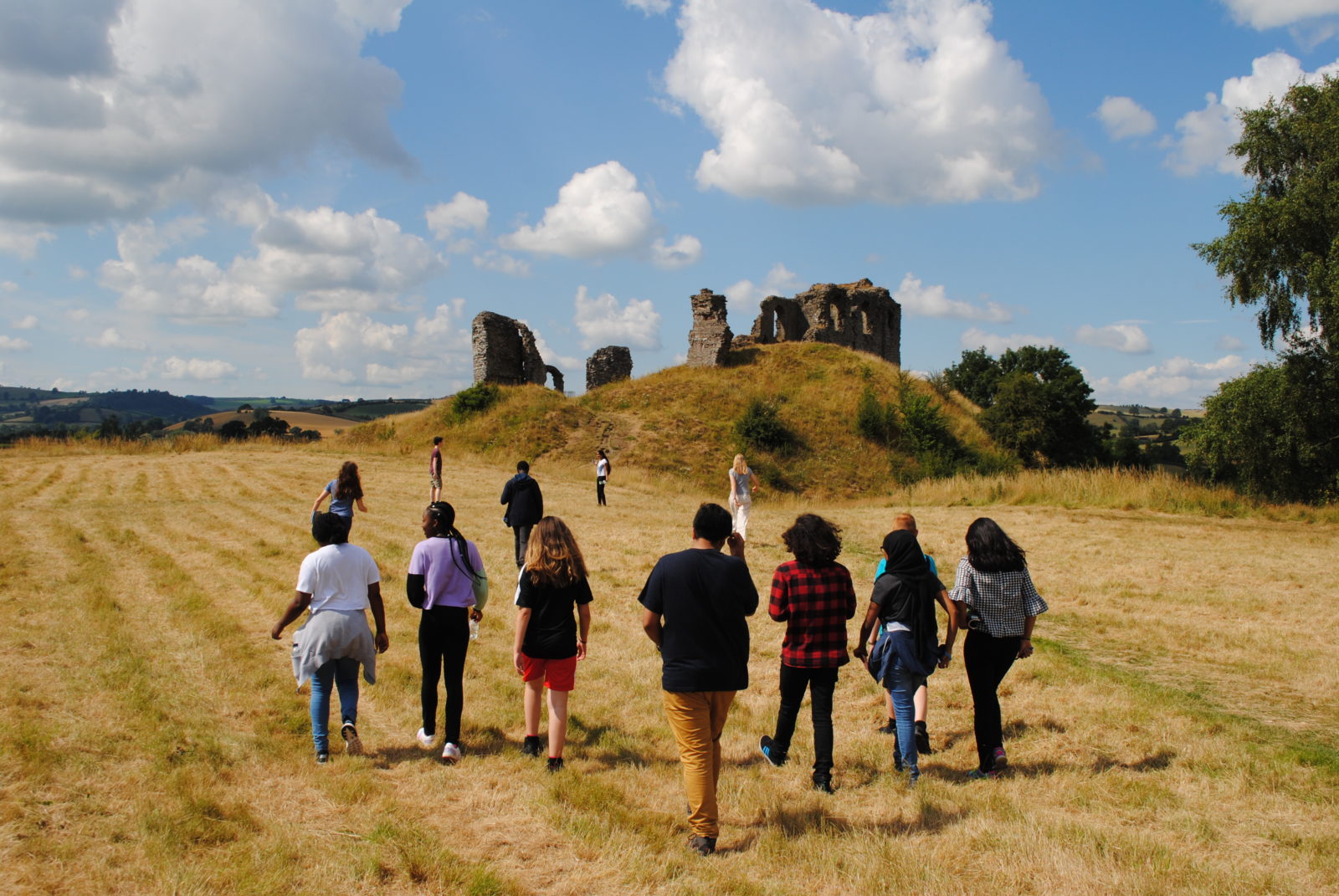 Arvon is a creative-writing charity providing residential and city-based courses and retreats, led by highly respected authors.
First Story has partnered with Arvon since 2015 to make possible our summer residential programme. Each year sixteen First Story students apply for a fully-funded place to attend a week-long writing retreat at an idyllic Arvon centre.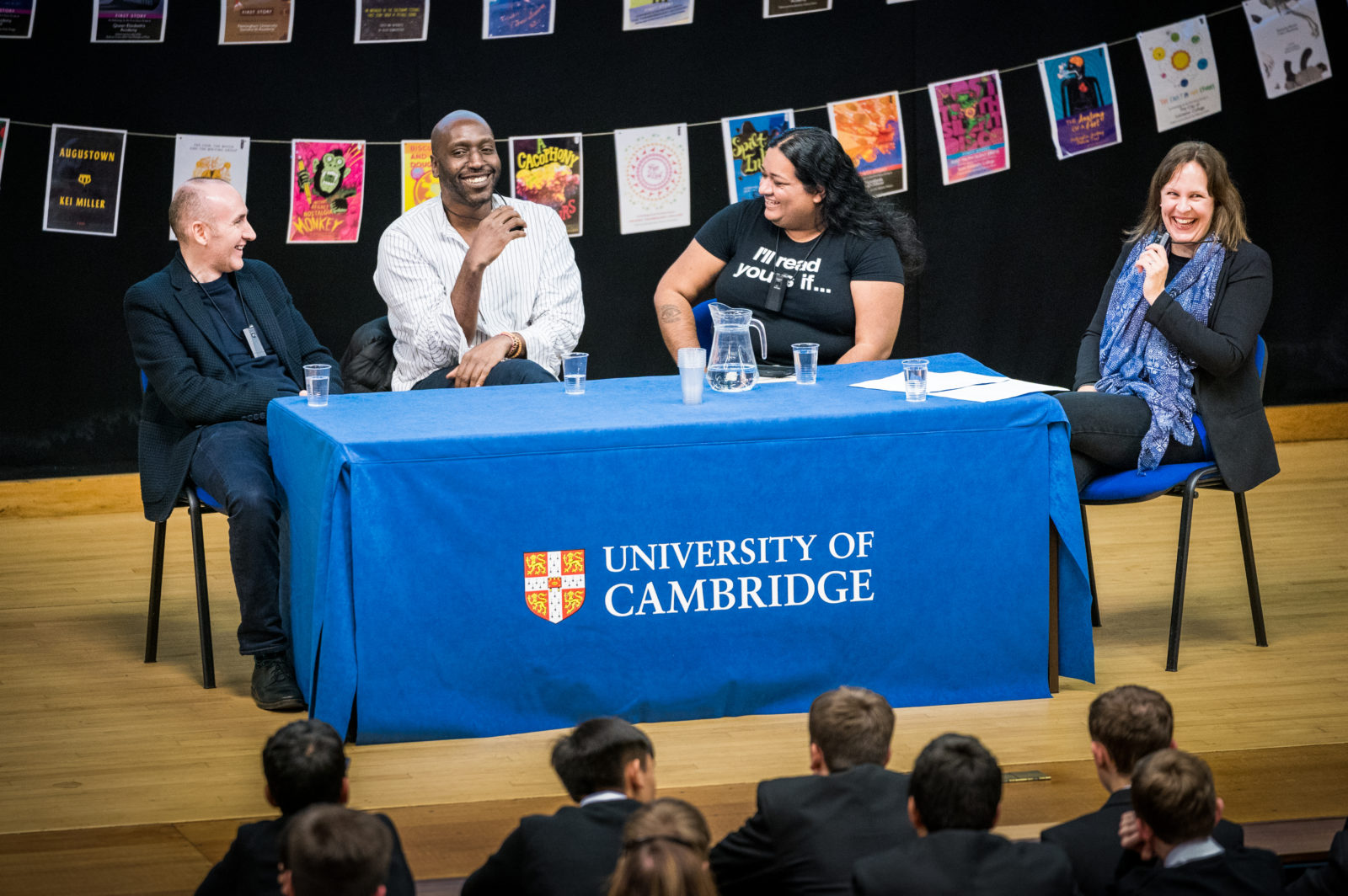 First Story partners with the University of Cambridge for the Young Writers' Festival.
The university currently hosts our annual event, accommodating over 350 students, teachers and volunteers from across the country, and offers its support through student volunteers, organising facilities, hosting and panel chairing.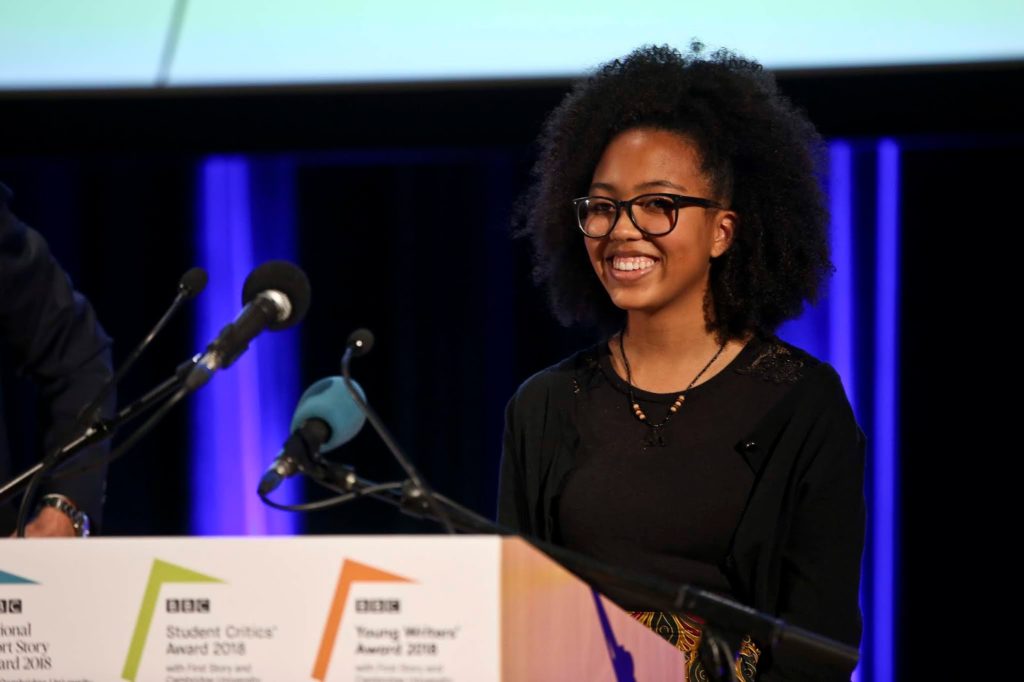 The BBC Young Writers' Award, with First Story and Cambridge University, is a short story competition that celebrates young writers through publication in print and on the radio.
The BBC Young Writers' Award furthers our aim to provide our students with access to the arts and to promote the work of British writers.
More of our partners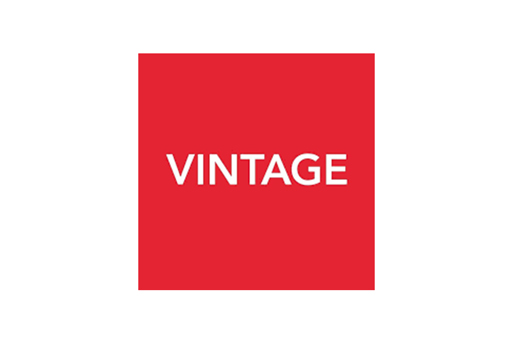 The team at Vintage generously supports and judges our annual 100-Word Story competition, with all winning entries published on specially-designed postcards. Vintage also sends collections of new books to each of the winners and their respective schools.
The Rathbones Folio Mentorship Scheme pairs First Story graduates with an acclaimed writer from the Rathbones Folio Academy. Each young writer receives a programme of one-on-one guidance, culminating in a public reading event at the British Library.
First Story collaborated with Stormzy's #Merky Books and the Good Literary Agency on the 2019 #Merky Books New Writers' Prize. We share their aim to celebrate the best new voices and to publish talented young writers from all backgrounds.
past partners and collaborators